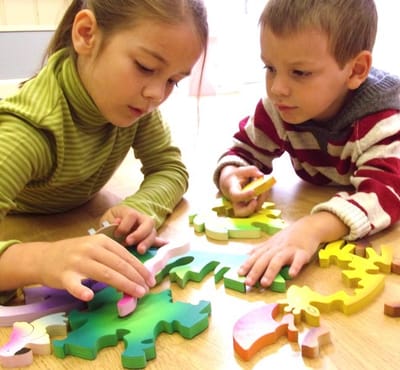 Our Philosophy
We believe that in today's fast paced, information-led world, we need to spend more time with our children and play with them using traditional toys. These 'slow play' methods allow them to learn at their own pace using repetition and colours to help focus on their task.
We love the Montessori approach to learning and believe in the importance of tactile experience for children's development. In fact, our puzzles and toys support dexterity and hand-eye co-ordination and encourage children to appreciate design-led and handmade toys which inspire their imagination. With the addition of the child's name, many can be personalised, reinforcing the learning process and making the child feel extra special too.
We am currently researching the Steiner/Waldorf approach to learning and investigating methods whereby we can incorporate some of these ideas in to furthering our production and developing new designs and toys.
As well as puzzles, we make room decorations to create a stimulating, colourful and fun environment for children.
They are a perfect gift to celebrate a birthday, Christening or Christmas and are a souvenir to be cherished for many years.

Our Story
Massimo and I started our business in 1978 in Central Italy.
After going to St Martin's School of Art in London I was lucky enough to be offered work in Italy designing knitwear and it was there that I met Massimo, a musician and craftsman who attributes much of his creativity to his Montessori education. We decided that we wanted to work together and so, combining our design ability, craftmanship and engineering skills, due to a fortuitous gift of a fretsaw, destiny had us create what was to become tigers4tea.
Since we first started, we have supplied shops all across Europe are proud to say that some of those shops are still customers today.

In 2001, after many years living in Italy we decided to relocate to the UK.

In 2010 our daughter Miranda, a successful glass designer, began collaborating with us as creative director and our younger daughter, Alessandra, though still in education, helps in the workshop and is the computer hero.
Claudia and Dante, our grandchildren, are, of course, constantly involved in product development and offer their own brand of technical support.